Papyr CMS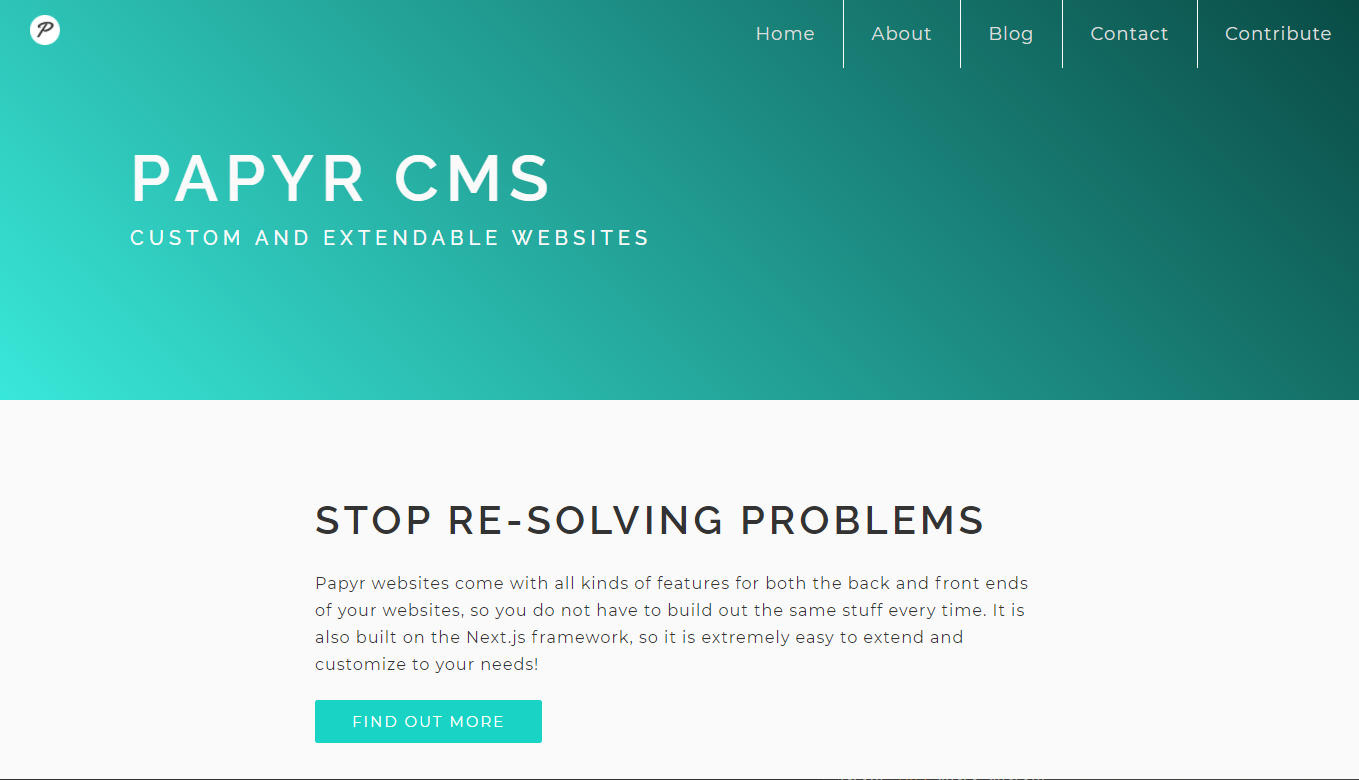 Papyr CMS is an easy-to-use, easy-to-extend content management system built on the NextJS React framework. It is designed around a number of free-but-scalable services that exist to help you get started and grow including Heroku, MongoDB Atlas, Cloudinary, and Stripe.
Out of the box, Papyr offers a number of desirable features including content management, page customization, Gmail, Google analytics, and Google Maps integrations, and much more. Papyr websites also have several website functionalities that can be controlled in a uniform way without having to make any significant site changes such as bulk emailing, site notifications, and SEO management.
While it works great out of the box (this website is an example of a non-customized Papyr website), Papyr was built using NextJS, a framework designed to be easy to use and extend itself. With the exception of a few internal conventions, any customizations that need to be made can easily be made by following normal NextJS/React/SCSS practices.
One thing in particular which makes Papyr so useful is its page builder. Using the combination of the page builder and content posts, you can easily create unique, beautiful, SEO-friendly landing pages without needing to change any code. The page builder contains a selection of different page sections to suit the needs of the user. It also contains a place to insert custom CSS for that page if some of the styles in the sections or overall page need to be tweaked. The section library also contains an "SEO Section" so that you can easily connect the SEO meta tags in the site header to the contents of a particular content post. To see an example of what the page builder is capable of, check out this Demo Page, built completely using the page builder and content posts with no additional code.